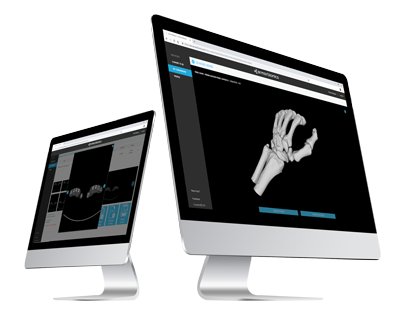 Explore the human body in a whole new way
Whether you're trying to understand what's going on inside your own body, or a loved one's, or you're a doctor, planning for a difficult surgery…
We at Armor Bionics help you better understand what's going on by transforming your 2D CT or MRI scans into custom 3D models that exactly replicate your anatomy.
Learn More
"It was like operating with a GPS."
GABRIELA DUARTE,
"It's simply not the same to be able to hold the spine of your patient in your hand while you plan and practice the procedure. This technology allows you to make a thousand mistakes while you evaluate and try new approaches, all done before the surgery takes place."
ALEJANDRO CÚNEO,
Check out our custom, tailor made solutions: